WHAT HAPPENED? The Spaniard was quizzed about recent formations during his press conference ahead of Sunday's clash with Manchester United. After an initial reply explaining his side had used 36 different formations against Fulham and 43 against Manchester City, Arteta opted for another method of describing the nuances of his in-game tactics.
WHAT THEY SAID: Arteta explained: "Every morning I come from my house to Colney [Arsenal's training ground]. Sometimes I leave at six, and I need to go with the windscreen because it's icy. And at six o'clock normally I go Finchley Road and then A41 because it's faster.
"Now, Finchley Road is 20 miles per hour [speed limit]. So sometimes I take a back road. But then I go on the M25. But depending if it's a school ride at that time, I take one exit. If it's after seven o'clock, I take a different exit, and then I go.
"And one day I have a flat tyre, what do I do? I have to replace it. Maybe I take a different road because the garage is there. So every game is a different story guys."
THE BIGGER PICTURE: The Arsenal boss was in good spirits throughout his press appearance, revisiting his driving analogy on another occasion and also emphasising the need to give summer arrival Kai Havertz more time to adapt to life at the Emirates.
IN TWO PHOTOS: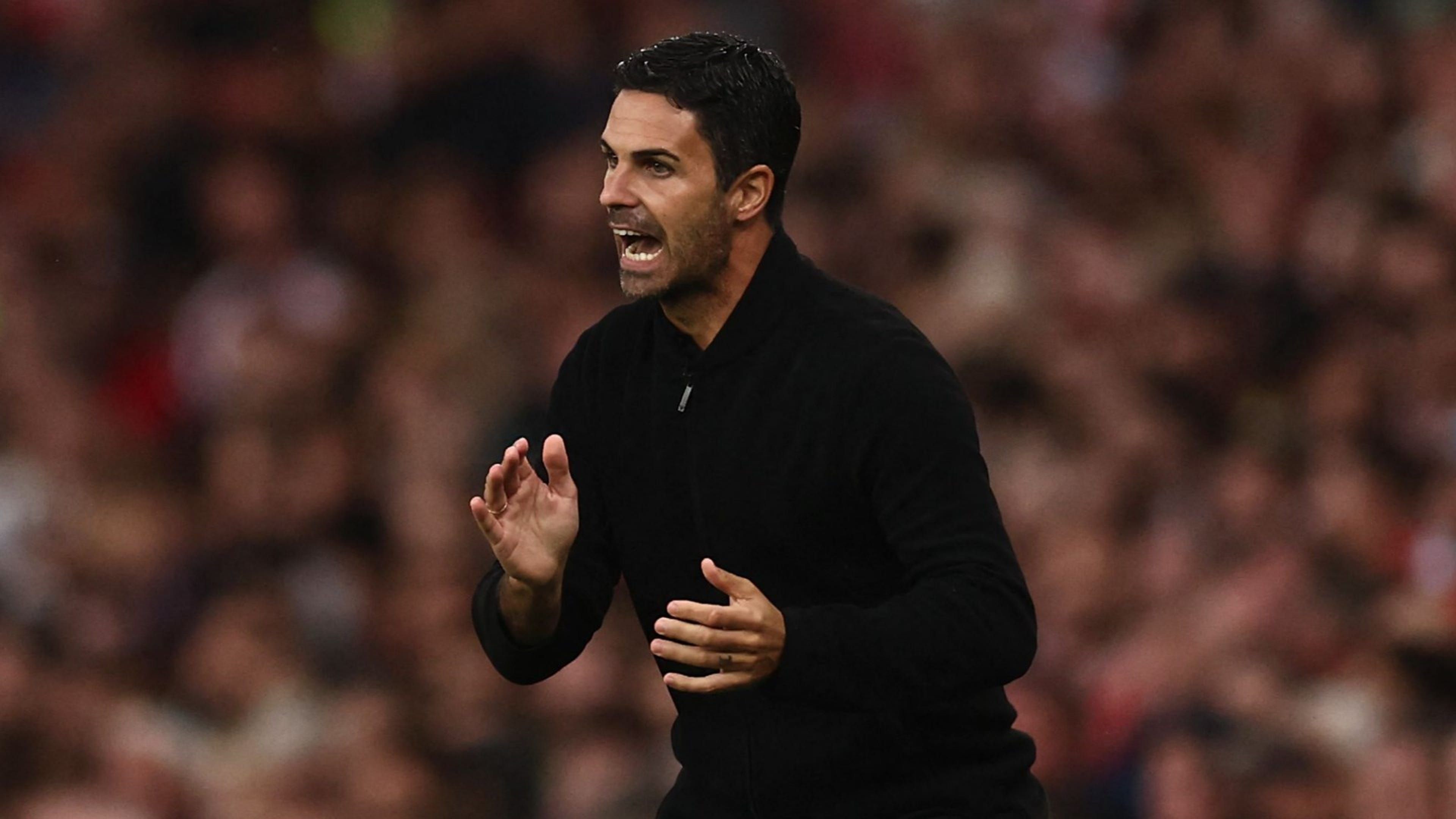 Getty Images
(C)Getty Images
WHAT NEXT FOR ARSENAL & MIKEL ARTETA? After last weekend's jam against Fulham, the Gunners will be looking to hit top gear against Man Utd at the Emirates on Sunday afternoon.
Who will win the Premier League title this season?
Thanks for voting.
Results will be shared soon.
Who will win the Premier League title this season?
اخلاء مسئولية! : هذا المحتوى لم يتم انشائة او استضافته بواسطة موقع اخبار الكورة و اي مسؤلية قانونية تقع على عاتق الموقع مصدر الخبر : GOAL [1] , يتم جمع الاخبار عن طريق خدمة ال RSS المتاحة مجانا للجمهور من المصدر : GOAL [1] مع الحفظ على حقوق الملكية الخاصة بمصدر الخبر.